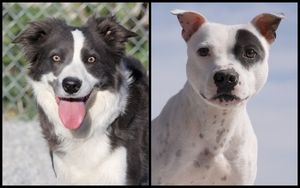 This litter of six was born in under four hours on August 14, 2014. The dam of this litter is the small and powerful, outgoing Dottie and the sire is our powerful, driven boy Chrome. Chrome is proving to be an awesome asset to our breeding program and has sired several exceptional litters of borderstaffies all of whom are in competitive flyball and agility. Dottie is 17.5 inches tall and Chrome is 15 inches tall. This litter theme is in honor of one of our favorite actors, Robin Williams.


In this litter there were 3 males: Oz, Brave and Esteem; and 3 females: Shaker, Genie, and Twister.
To see health testing and titles for this litter, click here.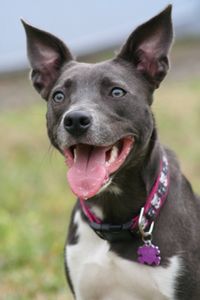 On Target's Force of Nature "Twister"
Owner - Carla Sprague-Knapik
Agility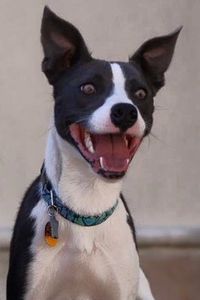 On Target's No Fear "Brave"
Owner - Amanda Wilson
Dock Diving and Agility - Texas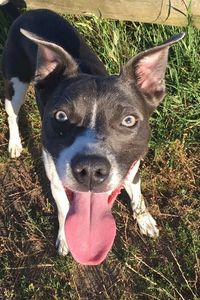 On Target's Boiling Point "Steem"
Owner - Tara Cozad
Flyball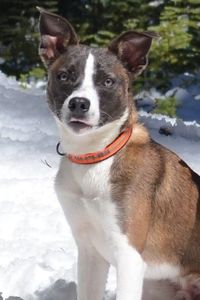 On Target's Great and Powerful "Oz"
Owners - Maria Fermoile and Carla Aguirre
Flyball - California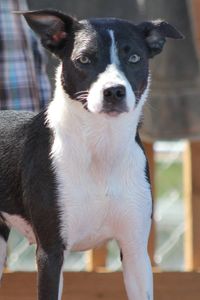 On Target's Make A Wish "Genie"
Owner - Yenny and Chris Grace
Flyball - Nevada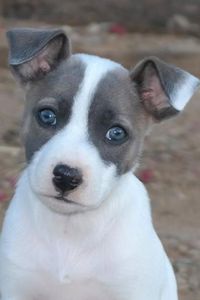 On Target's Shake It Off "Shaker"
Owners - Julie Sandoval and Daneen Fox
Agility, Nosework, Barnhunt - California