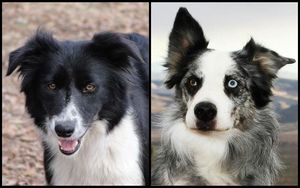 This litter was born on September 29, 2013 with ease. The litter theme was singing reality TV shows. The dam is the very powerful black and white girl, Jane. She is a very talented herding dog and is very effortless in her movement. The sire of this litter is the well accomplished flyball dog Sooner, owned and loved by Mary Kline from OffOn Border Collies. Sooner is a very proven stud dog putting high drive, great work ethic and SPEED on all his puppies! This was Jane's second Border Collie litter at On Target and we expect wonderful things as the first litter is turning out VERY well! This litter produced very well built, high drive pups that are talented in many venues.  We expect like all Sooner puppies they will LOVE to work all the time! Jane is just under 20 inches tall and Sooner is 19 3/4 inches tall. This litter is related to a lot of very proven well known agility dogs visit us on Facebook to check out all the relatives. Sooner has sired some incredible flyball and agility dogs. Please check out our videos to watch them in action! 

In this litter there were 2 males: Gibbs and Zion; and 1 female: Lettie.

 
To see health testing and titles for this litter, click here.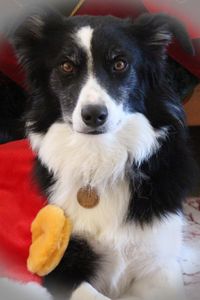 On Target's Written In The Stars "Zion"
Owner - Lori Vanni
Agility - Arizona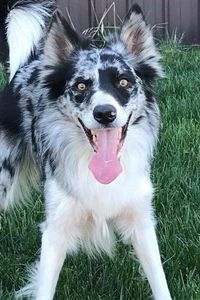 On Target's Special Agent "Gibbs"
Owner - Steve Seeler
Agility - Illinois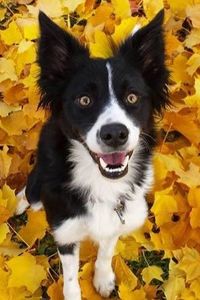 On Target's Let There Be Light "Lettie"
Owner - Sarah Huffman
Agility - Montana