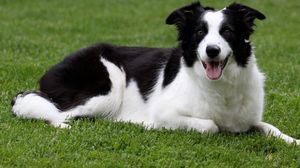 This litter was born June 15th, 2012 from 7:10AM to 1:19PM. This was the first litter for Millie and we chose for it to be a whippet cross. The litter theme was Energy drinks as these puppies were SO ACTIVE from the minute they were born! The names we used for the theme were Loko, Kore, Relentless, Rockstar, BooKoo, Emerge, Spike and Xapp! The dam is the very powerful, quick footed, beautifully built, UK import Millie. The sire of this litter is from very proven race lines both straight and oval track. His lines are well known in multiple venues and are consistently producing hard working extremely fast athletes that are great around the house. We have high hopes for this litter and are certain it will be exceptional!  Millie is 19 1/2 inches tall and the sire is 20 1/2 inches tall.


In this litter there were 4 males: Maverick, Higgs, Merge and Glock; and 4 females: Savvy, Tru, Psyclone and Gremlin! 
To see health testing and titles for this litter, click here.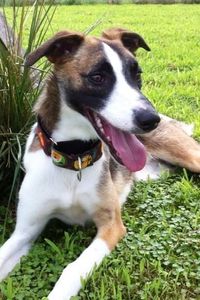 On Target's Top Gun "Maverick"
Owner - Yukari Amano
Agility and Flyball - Japan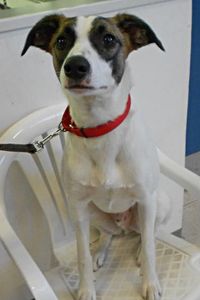 On Target's Who's Your Daddy "Higgs"
Owner - Emily McDonald
Agility - Illinois
On Target's Locked and Loaded "Glock"
Owner - Kristin Van Der Brink
Flyball - Minnesota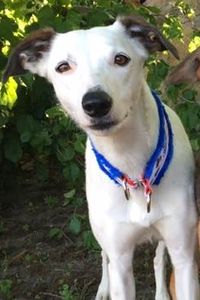 On Target's All Wound Up "Psyclone"
Owner - Erica Martin
Flyball - California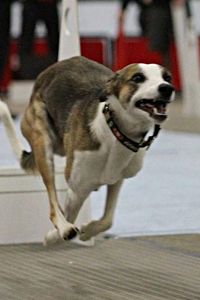 On Target's Emerging from the Fyre "Merge"
Owner - Darla Cilic
Flyball - Ontario, Canada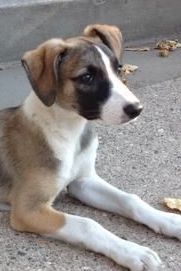 On Target's Got the Skills "Savvy"
Owner - Amy Sadowski
Gone too soon - 5/26/14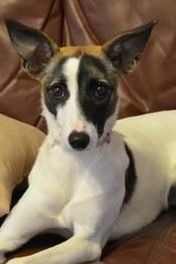 On Target's Faithful Heart "Tru"
Owner - Ginny Robinson
Agility - Florida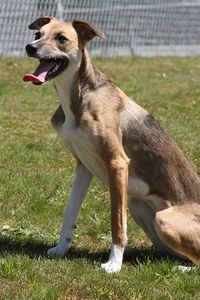 On Target's Just Add Water "Gremlin"
Owner - Kristie Burke
Flyball - Washington