Scorch X Chrome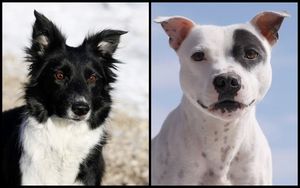 Scorch easily gave birth to six beautiful puppies with Chrome for her final Borderstaffy litter and final litter for On Target. This litter was born the morning of Wednesday, January 30th, 2013. She produced one male and five females, and in typical Scorch traditional produced lots of colorful puppies!!   The litter theme is Hugh Heefner and his bunnies since it is one boy surronded by beautiful girls! The dam is the very agile, nicely built import, Scorch. The sire of this litter is Maverick's son Chrome. Maverick was the very proven stud dog here at On Target and is owned and loved by Lee Brown of Hyper Flight Flyball Team. It was time for Chrome to step up to the plate as a sire so this is his third litter her at On Target. We are super excited to see what they will grow up to be! Scorch is 17 1/4 inches tall and Chrome is 15 inches tall. You can check out Scorch's pedigree here and Chrome's pedigree here. 

In this litter there was 1 male: Loki; and 5 females: Rizzo, Crush, Steel, Fable and Fergi. 
 
To see health testing and titles for this litter, click here.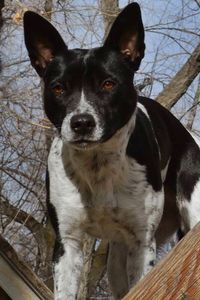 On Target's Born To Be Rebel "Rizzo"
Owner - Gosia Skowron
Agility - Utah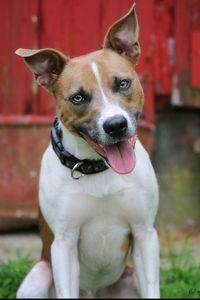 On Target's Mischief Managed "Loki"
Owner - Nicole Bailey
Agility - Maryland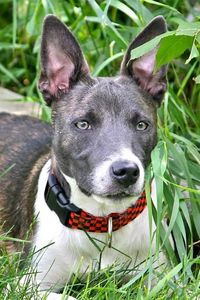 On Target's Neverending Story "Fable"
Owner - Shaelynn Lichter
Flyball - Canada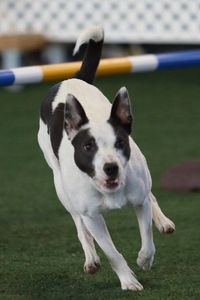 On Target's TBD "Fergie"
Owner - Nikki Savkov
Agility - New Jersey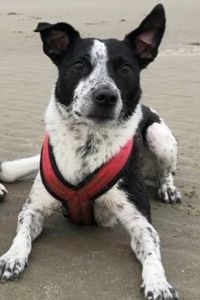 On Target's Compress to Impress "Crush"
Owner - Cheryl Hayes
Flyball - Canada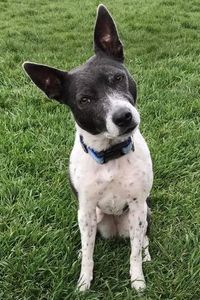 On Target's Blue Assassin "Steel"
Owners - Suzie and Keith Highly
Agility and Flyball - Utah