Sofie X Angrr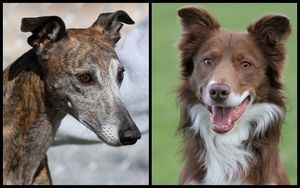 This litter was born with ease the early morning hours of Wednesday, October 30th, 2013. This was the first whippet cross for us using the mom as the whippet and the sire as the BC. The litter theme was Ivy League Collages. The dam, imported from Belgium, is the very powerful, beautifully built, track proven whippet Sofie. The sire of this litter is Angrr from the amazing Vixen X Sooner cross. This litter early on was clearly nothing short of amazing! This litter produced very well built, high drive pups that LOVE to run FAST and work all the time! Sofie is 20 inches tall and Angrr is 19 1/2 inches tall.

In this litter there were 1 male: Royal; and 5 females: Launch, Sway, Pivot, Skorn, Serum and Simmrr. 

 
For health testing and titles for this litter, click here.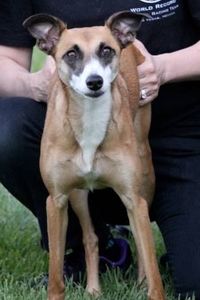 On Target's Just Enough Angrr "Simmrr"
Owner - Cheryl Wood
Flyball - Canada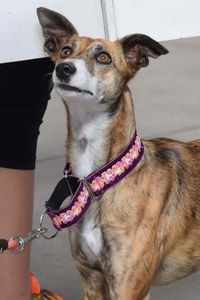 On Target's Persuasion "Sway"
Owner - Jayne McQuillen
Flyball - Iowa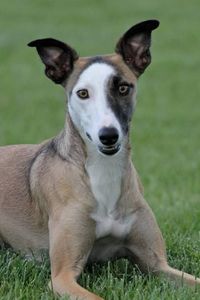 On Target's Blue Blood "Royal"
Owners - Wendy and Jim Jensen
Flyball - Nevada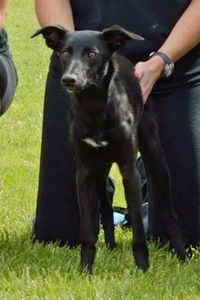 On Target's New Direction "Pivot"
Owner - Tim Mulrooney
Flyball - Nevada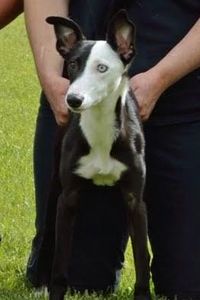 On Target's Truth Be Told "Serum"
Owner - Jen Wessling
Flyball - Nevada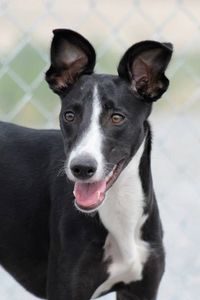 On Target's Hell Hath No Fury "Skorn"
Owner - Katy Kaylor
Flyball - Nevada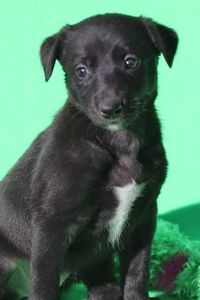 On Target's Ready For Take Off "Launch"
Owner - Lee Lardner
Flyball - Nevada