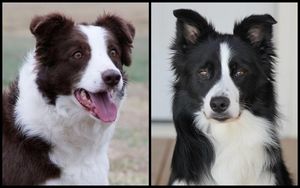 This litter was born quickly and easily on January 13, 2014 from approximately 4:15 - 7:15PM. Brick surprised us all with six, possibly seven puppies seen on x-ray but a total of eight puppies being born. One puppy sadly passed away at birth. The theme for this litter was types of rocks and stones. Edge's previous litters have been nothing short of amazing and he will be a very good compliment to Brick. As expected with this cross, this litter has produced puppies with great structure, high drive and speed! Puppies from this litter will be performing in agility, flyball and disc for their new owners! Brick is 19 7/8 inches tall and Edge is pushing 20 inches. 

 
In this litter there were 3 males: Riff, Pirate and Wake; and 4 females: Paris, P!nk, Momo and Raven. 

 
For health testing and titles for this litter, click here.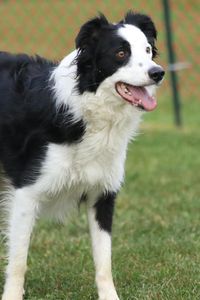 On Target's Name That Tune "Riff"
Owner - Robert Hammer
Agility - Canada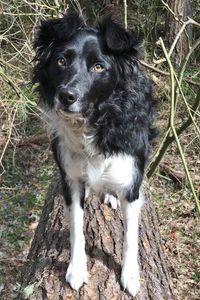 On Target's TBD "Raven"
Owner - Tracy Giles
Agility, Rally, Obedience - Washington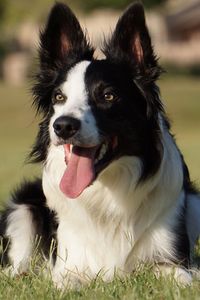 On Target's Shiver Me Timbers "Pirate"
Owner - Mary Chessik
Agility - Arizona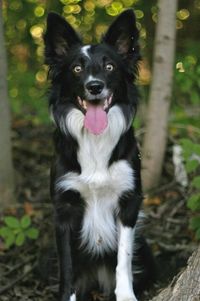 On Target's Oooh La La "Paris"
Owner - Victoria Davis
Agility - Ontario, Canada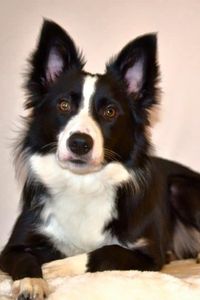 On Target's Raise Your Glass! "P!nk"
Owner - Cassie Lamothe
Agility, Disc - Vermont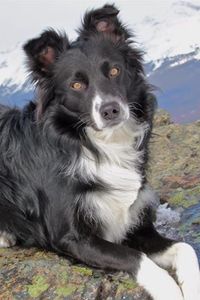 On Target's Rock the Boat "Wake"
Owner - Heather Van Dasselaar
Agility - Edmonton, Canada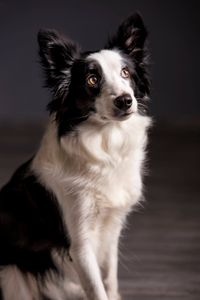 On Target's Miracle In Europe "Momo"
Owner - Nikolett Sebestyen
Disc and Flyball - Hungary