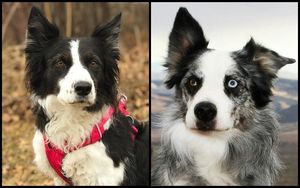 This litter was born at night on March 6th with ease. The litter theme was brands of vodka!  The dam is the very powerful black tri-color, Cynic. She is out of Imported Shiver and Tri-Hard's Razor (who was littermates to our Zoom). The sire of this litter is the well accomplished flyball dog Sooner, owned and loved by Mary Kline from OffOn Border Collies. Sooner is a very proven stud dog putting high drive, great work ethic and SPEED on all his puppies! This was Cynic's first Border Collie litter and we expect wonderful things! This litter will produce very well built, high drive pups that LOVE to work all the time! Cynic is 19 1/2 inches tall and Sooner is 19 3/4 inches tall. This litter is related to a lot of very proven well known agility dogs visit us on Facebook to check out all the relatives. Sooner has sired some incredible flyball and agility dogs.  Please check out our videos to watch them in action! Cynic sire Razor is from Rival's Divot.  Divot is the grandsire to Susan Garrett's amazing youngster, Swagger. Divot is full brother to Rival's Dart who sired our Temper, Chex, Lust and Envy. Dart is also sire of Temper's littermate multi World Team competitor Encore also owned by Susan Garrett. Cynic's maternal grand-dam Indy is half brother/sister to the well known Winger who sired many very accomlished performance dogs including Linda Mecklenburg's world team dog Awesome and Terry Smorch's world team dog Remy. Target (Winger's son and Awesome's littermate) sired Pressure who was bred to our Envy. So to say this breeding is packed full of talent is an understatement!


In this litter there were 3 males: Ninja, Polar and Rhythm; and 3 females: Groovy, Riot and Splash.  
! 
To see health testing and titles for this litter, click here.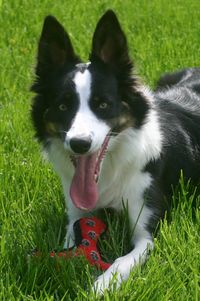 On Target's One Hippie Chic "Groovy"
Owner - Cathy Thomas
Agility - Wisconsin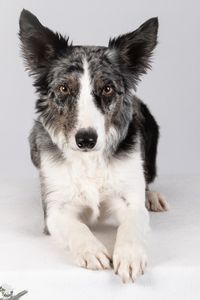 On Target's Making Waves "Splash"
Owner - Shauna Oliver
Agility - Canada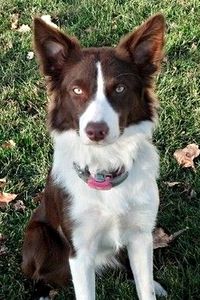 On Target's Absolut Mayhem "Riot"
Owner - Amanda Mindham
Agility - Missouri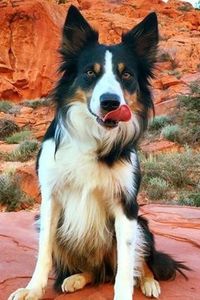 On Target's Take That! "Ninja"
Owner - Mollie Miller
Flyball - California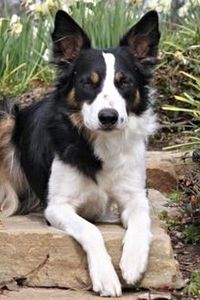 On Target's Timing is Everything "Rhythm"
Owner - Liane Lewis
Agility - Texas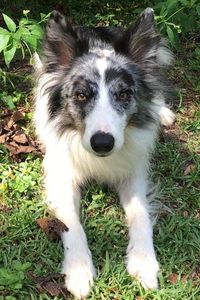 On Target's Too Cool For You "Polar"
Owner - Stacey Sandry
Agility - Florida