Jazz X Chrome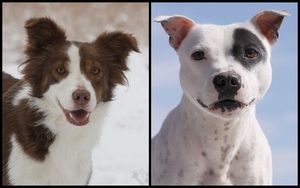 This litter was born on August 19th, 2013 and in typical Jazz fashion they were EARLY! Jazz's first cross with Chrome produced two fantastic puppies and the decision was made to repeat the cross. In this second litter Jazz produced two male and two female puppies. This was sire Chrome's third borderstaffy litter for On Target and dam Jazz's fourth. Jazz is 17 inches tall and Chrome is 15 inches tall. The theme for this litter was types of music and the names were: Reggae, Punk Rock, Honky Tonk and Cabaret.  

In this litter there were 2 males: Wrangler and Metro; and 2 females: Cayenne and Rampage. 
 
To see health testing and titles for this litter, click here.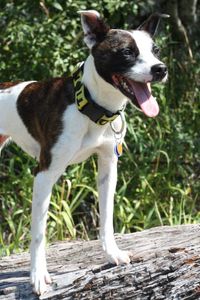 On Target's TBD "Rampage"
Owner - Jennifer and Paul Edler
Flyball - Washington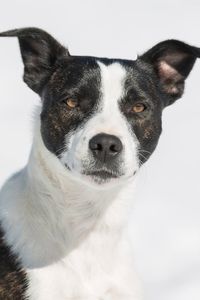 On Target's Metro Man "Metro"
Owner - Bilinda Wagner
Agility - Canada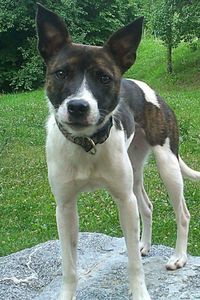 On Target's TBD "Cayenne"
Owner - Mila Vrbova
Flyball -- Czech Republic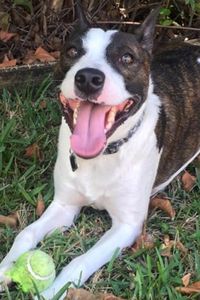 On Target's TBD "Wrangler"
Owner - Aaron Buckardus
Agility - Florida