Style X Chex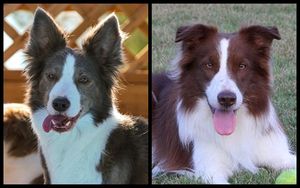 This litter was born with ease, May 6, 2014. The beautiful, athletic Style and the powerful, accomplished flyball champion, Chex are the dam and sire of this litter. The litter theme was favorite television characters, Bones and Booth. These puppies will have it all - speed, agility, drive, work ethic and structure. I expect these pups to excel in all venues including Frisbee, Dock Diving, Flyball and Agility. 

In this litter there was 1 male: Radical, AKA Rad; and 1 female: Mystery, AKA Myst.

 
To see health testing and titles for this litter, click here.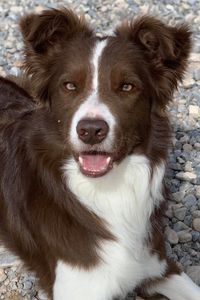 On Target's Against the Grain "Radical"
Staying here with us at On Target, Lives with Jessica Williams
Agility, Herding, Obedience - Massachusetts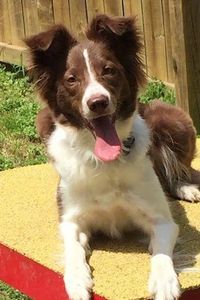 On Target's Page Turner "Mystery"
Owner - Nadeen Sakowski
Agility - North Carolina