Lust X Merlin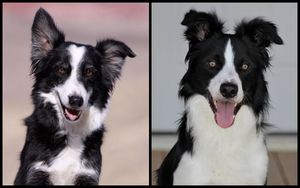 This litter was born naturally on November 14, 2014. The theme for this litter was chosen by Lust as she decided to have her first puppy on the way to the vet! Lust and Merlin compliment each other very nicely. Lust was bred to Merlin's sire, Edge in 2011.. You can view those puppies here. Lust was also bred to Merlin's grandsire, Sooner, in 2013.. You can view those puppies here. Lust is an amazing girl that loves to work A LOT. Lust has an absolutely amazing work ethic and is very intense all the time. Lust is from the second Jedi x Dart breeding. Merlin is from our Style x Edge breeding.  Merlin is a large, high drive and out going boy. Merlin's structure will simply leave you speechless! Lust is 19 inches tall and Merlin is 21 inches tall.

This litter is AKC registered. In this litter there were 2 males: Freeway and Wifi; and 1 female: Traffic.

 
To see health testing and titles for this litter, click here.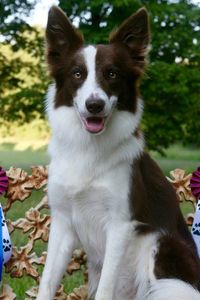 On Target's Rush Hour "Traffic"
Owner - Kelly Noonan
Agility - Georgia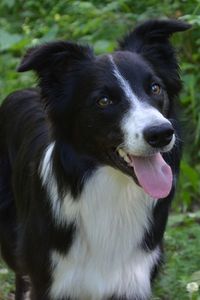 On Target's No Speed Limit "Freeway"
Owner - Sharon Zielasko
Agility - Alberta, Canada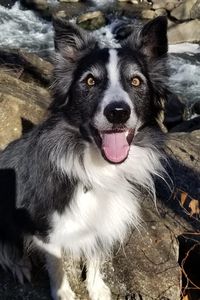 On Target's Making a Connection "WiFi"
Owner - Jeanie Burton
Agility - Pennsylvania