Millie X Flyboy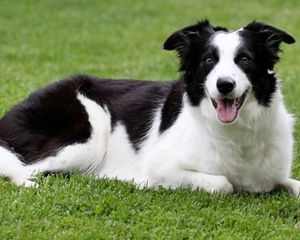 This litter of seven was born January 5th, 2014 beginning at 10:20AM - 3:10PM. The theme for this litter were Dinosaurs because of how vocal these puppies were from day one! The names we used for the theme were Stegosaurus, Velociraptor, Spinosaurus, TRex, Pterodactyl,Triceratops, and Brontosaurus. The dam of this litter is Millie (leased from OffOn Border Collies). This is her third litter, her first litter was to a Whippet and second was to a BC all puppies are really turning heads in agility, disc, and flyball! Millie throws great temperaments and hard workers consistently. The sire of this litter is Flyboy, who has sired several successful litters of borderwhippets across the US and Canada excelling in flyball and agility. Flyboy's previous litters all have a strong work ethic and drive, with great structure as well. There is no doubt that the puppies from this cross will have bright futures ahead of them in whatever venue their owners will choose.  

In this litter there were 4 males: T-Rex, Decibel, Legend and Triage; and 3 females: Push!, Slim, and Savor. 
 
To see health testing and titles for this litter, click here.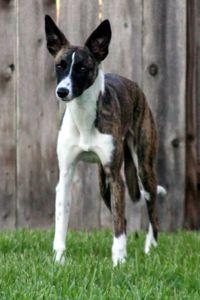 On Target's In The Moment "Savor"
Owner - Michelle Rudisill
Flyball - Texas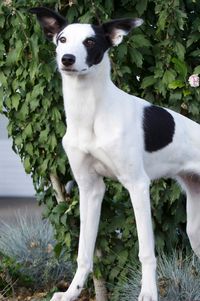 On Target's Rare Opportunity "Slim"
Owner - Kristie Burke
Flyball - Washington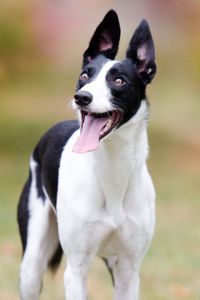 On Target's Shove It! "Push"
Owner - Laci Wentland
Flyball - Oregon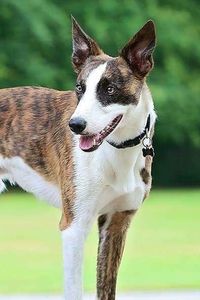 On Target's Jurassic Park "T-Rex"
Owner - Christina Budau
Flyball - Canada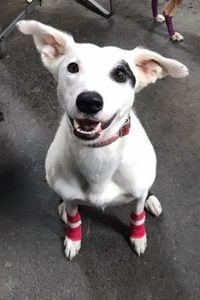 On Target's Damage Control "Triage"
Owner - Nicole Velotta
Flyball - Washington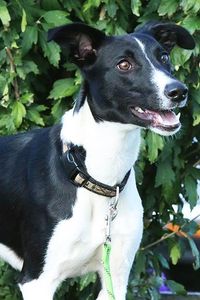 On Target's TBD "Decibel"
Owners - Heidi and Brian Sheridan
Flyball - Alaska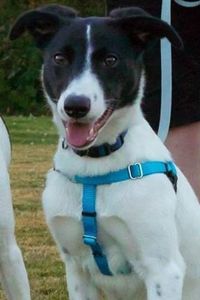 On Target's In The Making "Legend"
Owner - Karleen Brown
Gone too soon - 7-20-14