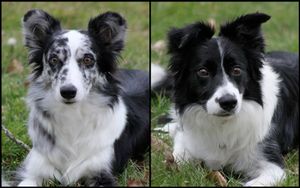 This litter was born on December 18, 2014. The dam of this litter is Fetish, a co-owned female, who is from our breeding of Jedi x Trep. Fetish is an incredible agility dog. She is very athletic and fast footed. Her mother, Jedi, was our foundation bitch and produced a lot of incredible puppies and her sire, Trep, is Sooner's sire and Trep and Sooner both produced many amazing athletes. The sire of this litter is our imported male, Reign. Reign is sired by Aled Owen's #Bob and is out of a Dowlen Chips bitch. In his very conservative breeding career Reign was bred to three outside bitches with these puppies competing in flyball or agility. His oldest litter was born at On Target in 2013 and those two puppies are showing amazing potential for agility with great structure and speed to spare! We expect these puppies to be amazing athletes that have awesome temperaments and are exceptionally structured just like their parents.
This litter is AKC registered.

In this litter there were 3 females: Hush, Quill and Fiona and 1 male: Pilot 
To see health testing and titles for this litter, click here.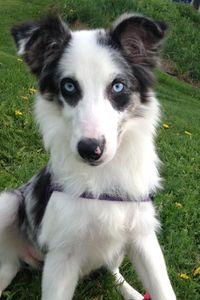 On Target's No Back Talkin' "Hush"
Owner - Ashley Porter
Agility and Disc -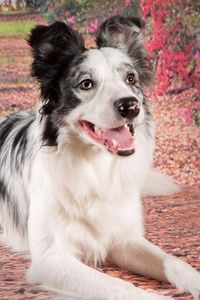 On Target's Takin' Control "Pilot"
Owner - Lyne Doucet
Agility - Florida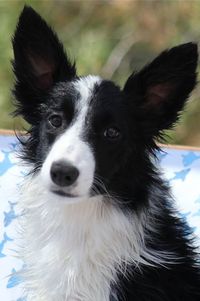 On Target's Fiona "Fiona"
Owner - Amanda Flock
Nevada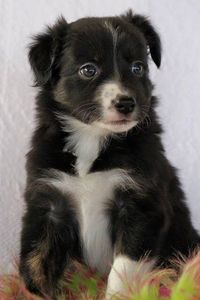 On Target's All A Quiver "Quill"
Owner - Donna Gates 
Gone to soon - 5/6/2015