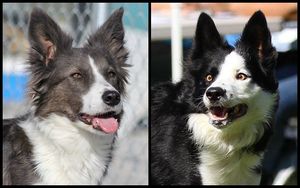 This litter of one male and one female was born via c-section on March 10th, 2014. While Ocean was getting an x-ray before her due date on March 14th, ultrasound showed fetal distress so the decision was made to have a c-section. Litter theme was Mork & Mindy! The dam is our Ocean, who was previously bred to Sooner in 2012 , and Spritz in 2013 and whose previous puppies are showing drive, structure, and SPEED in agility, disc, and flyball. This is the first litter at On Target using outside sire, Verve Rocks who is owned by Catie Williams of WonderDogs Agility. Verve Rocks is a very accomplished agility dog from North Face Farm's Rhyme and Imp. Ken litter.  Ocean is 20 inches tall and Verve is 21 inches tall. 
In this litter there was 1 male: Grit and 1 female: Jazz.
For health testing and titles for this litter, click here.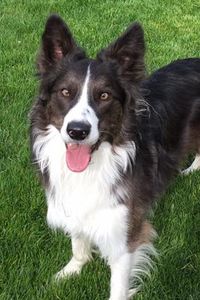 On Target's Sheer Determination "Grit"
Owner - Diane Sanders
Agility - Illinois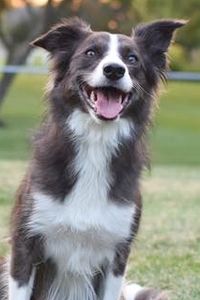 On Target's Jam Session "Jazz"
Owner - Beth Diehl
Agility - Illinois